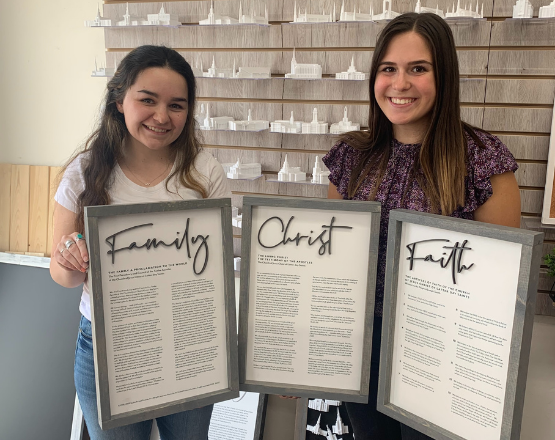 We're glad you're here! Enjoy special limited-time pricing during our Spring Refresh Sale. We love adding a splash of inspiration to the walls in our own homes and with the change of seasons and amazing savings, now is a great time to pick out something new!

With savings up to $100 on complete sign sets and up to $30 on individual signs, we hope you'll find something that fits perfectly in your home!
To get the advertised prices here, be sure to use code REFRESH25 to get 25% off everything!
Happy Shopping!
These complete sign sets are best sellers and currently up to $100 off when you apply code REFRESH25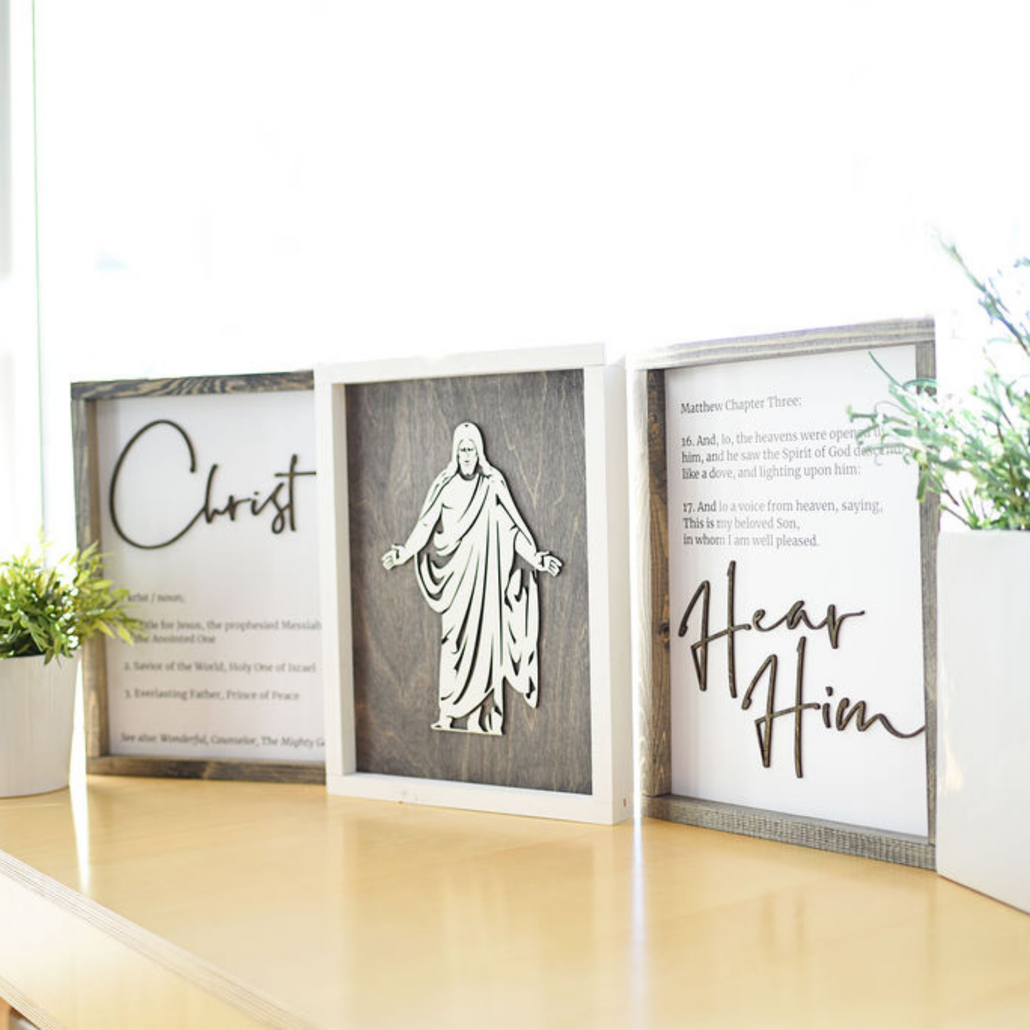 The Christus Wall Décor Sign Set
$187 - $275  $249 - $375
Save $62 to $100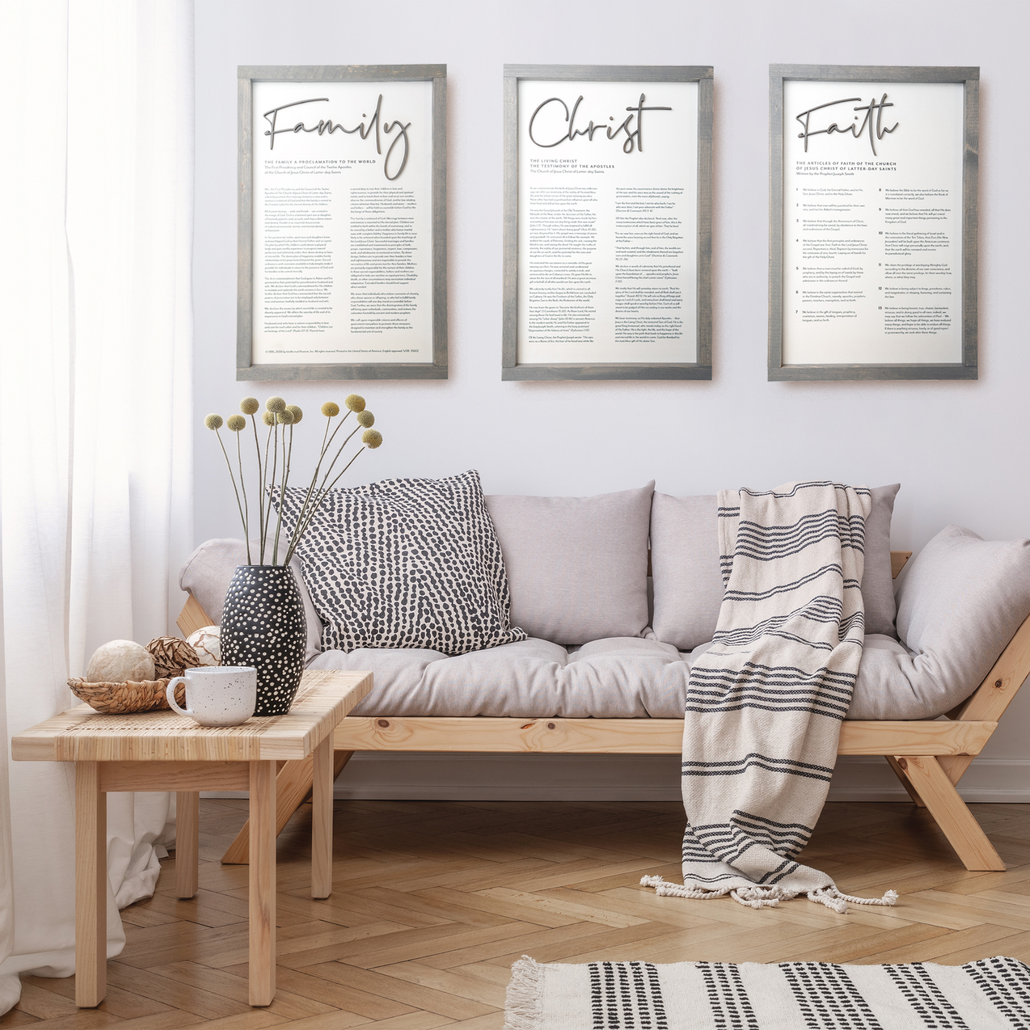 The Proclamations Sign Set
$199 - $287 $261 - $387
Save $62 to $100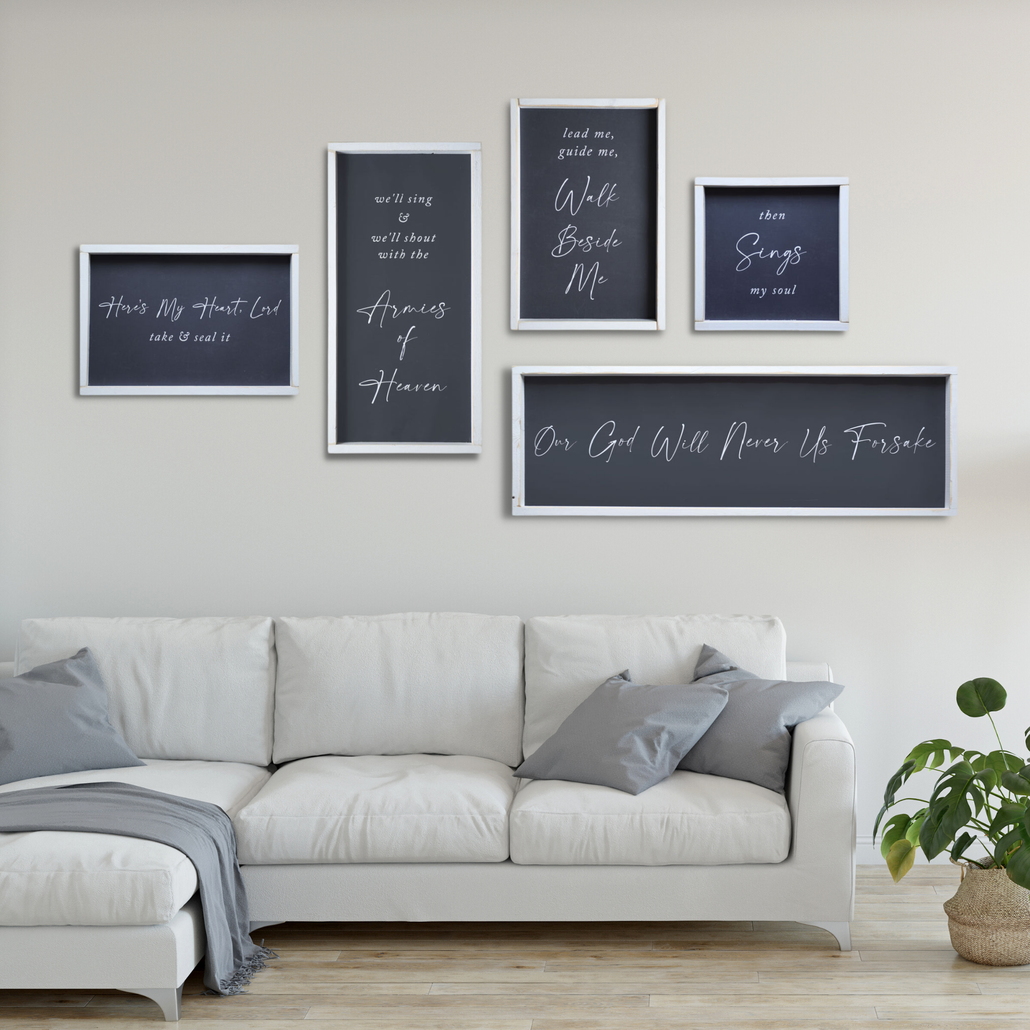 "Then Sings My Soul" Collection | Hymn Decor Sign Set
CUSTOMIZABLE TEMPLE SIGNS
With all 200+ temples available, choose a customizable wall décor piece that your family will love and cherish.  Discounts shown below are prices after refresh25 code has been applied.
MORE WALL DECOR SELECTIONS
Save up to $30 on these select signs.