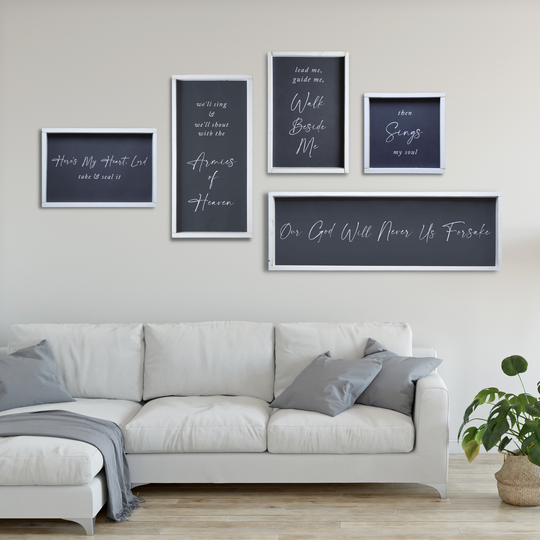 YES! You're officially in.
We are so excited to share our newest Hymn Wall Decor Collection with you!
These new, timeless, pieces are eloquently designed and each carry a unique and powerful message that will be shared with all who pass by.
The launch is happening soon and you will be first to know when it's available in our store. In the meantime, be sure to check out our blog for inspiring articles on a variety of latter-day topics.